SPST 307
This model also has shaped secondary. The shaping of the secondary moves the image of the primary slightly away from the secondary, allowing the chopper to be placed exactly at the image of the primary.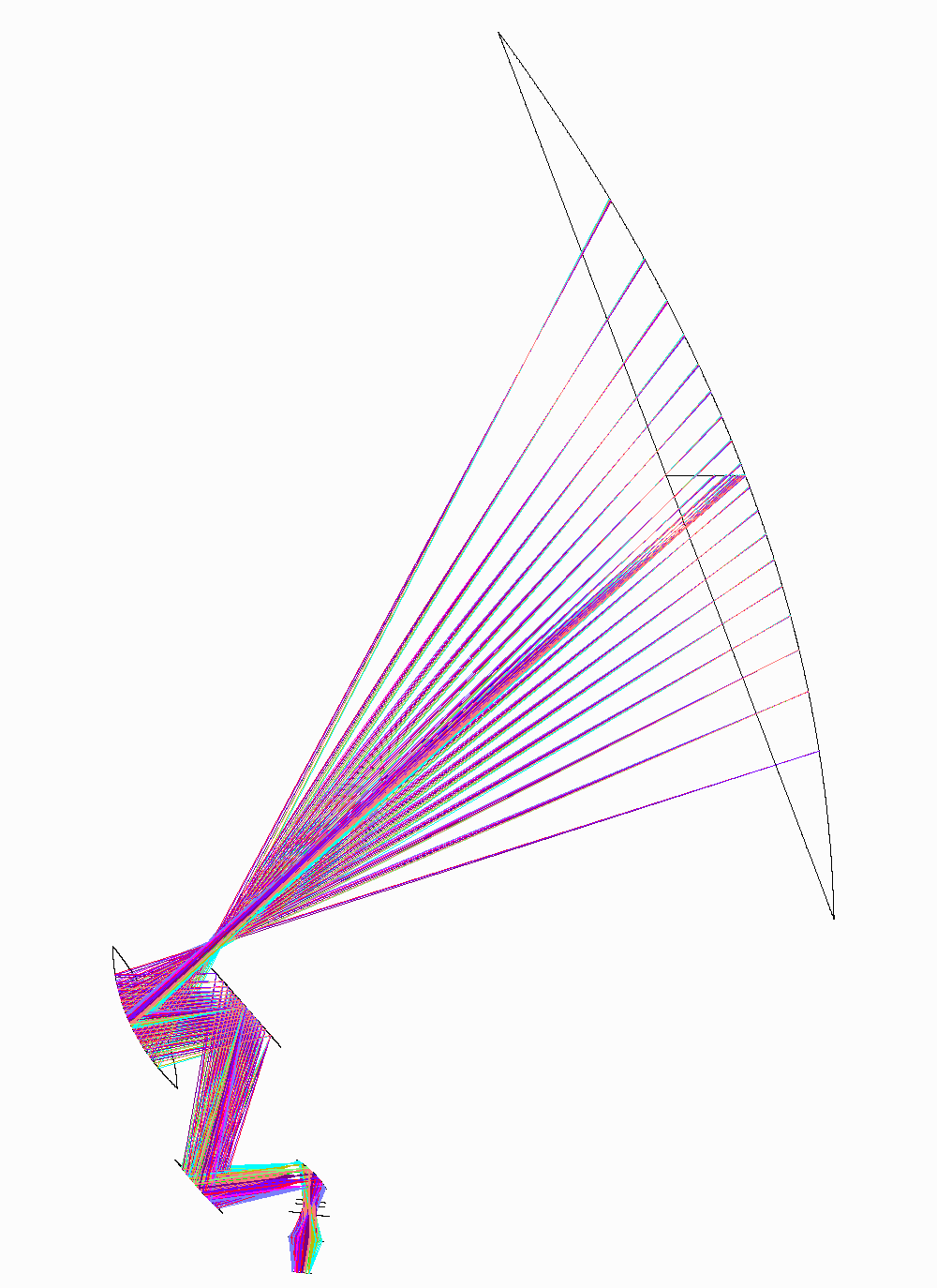 Figure 1 - Side view, all fields.
Figure 2 - same as Fig. 1, but central field only.
Figure 3 - Detail of Figure 1. Lyot stop is 160 mm diameter, lens is 400 mm diameter.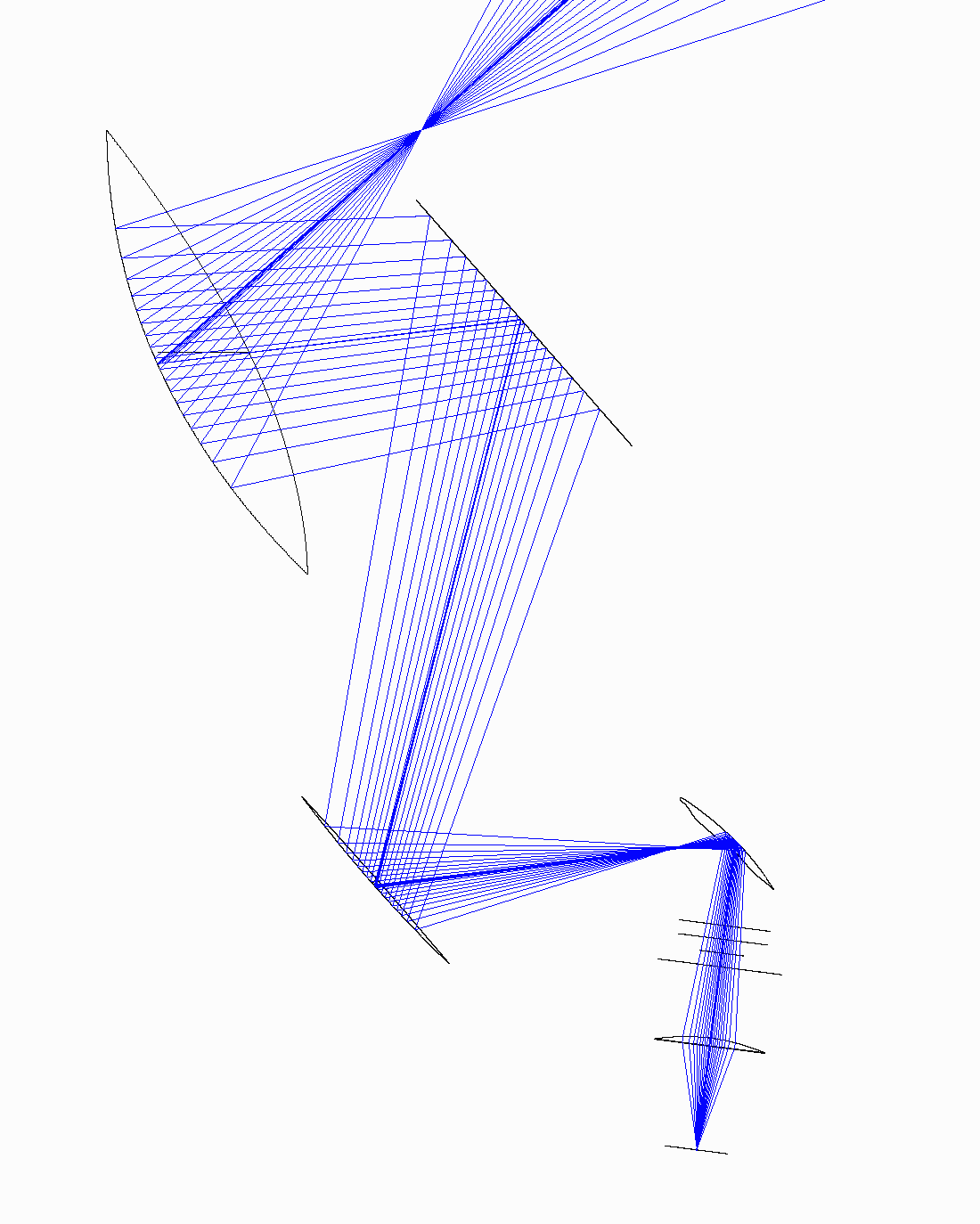 Figure 4 - Detail of Fig 2.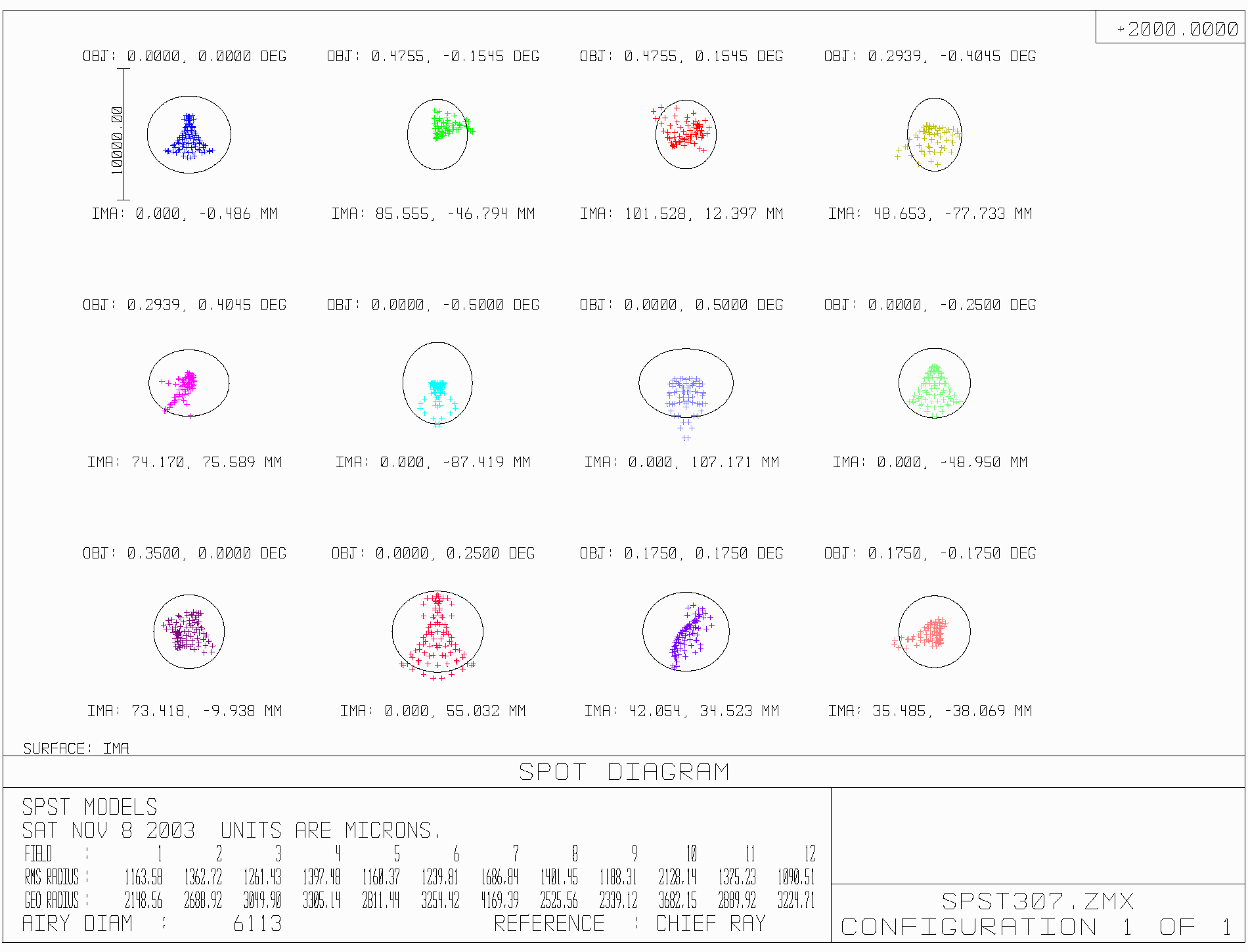 Figure 5 - Spot diagram. This model is well-corrected for 2mm operation over entire 1 degree field of view.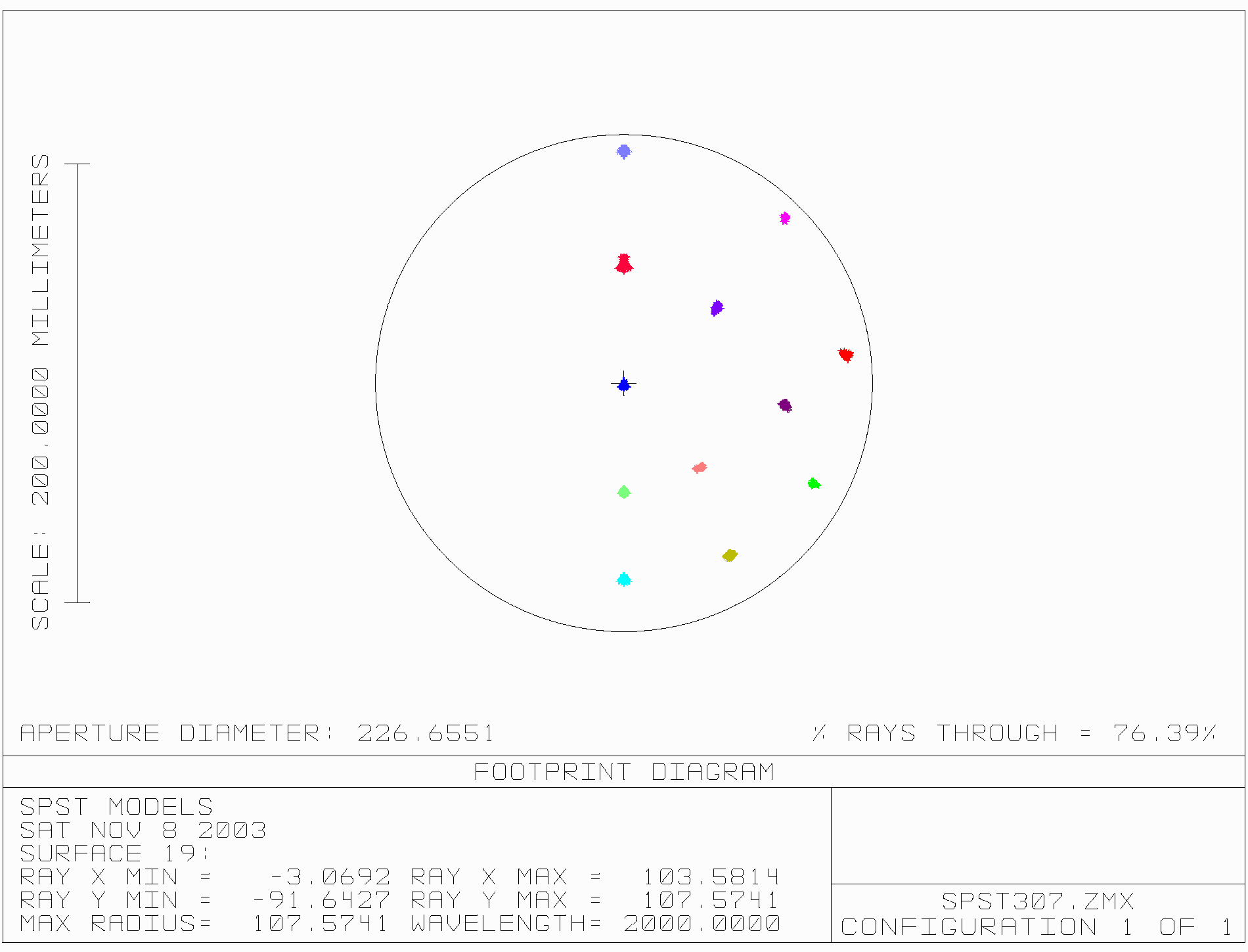 Figure 6 - Image plane.