SOHO Ultraviolet Coronagraph Spectrometer
UVCS
---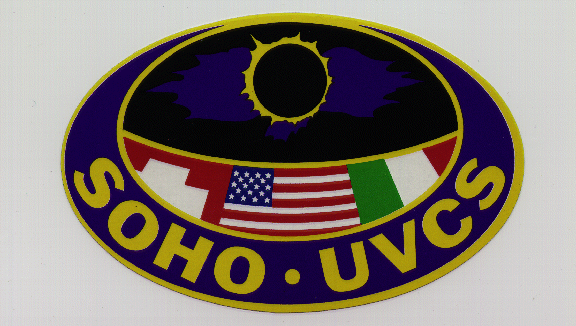 ---
UVCS Scientific Purpose
The purpose of the UVCS is to provide a detailed description of the extended solar corona that can be used to address a broad range of scientific questions regarding the nature of the solar corona and the generation of the solar wind.
UVCS makes measurements of the solar corona between 2 and 10 solar radii from sun center with high spectral and spatial resolution. From the spectroscopic measurements at ultraviolet wavelengths, the
proton velocity distribution,
proton outflow velocity,
electron temperature, and
O VI, Si XII, and Mg X outflow velocities and densities
can be determined. Information about the
O VI, Si XII, and Mg X velocity distributions,
electron density, and
minor ions densities
can also be learned.
<!IMG SRC="GIF/new01.gif"> PRESS RELEASE SOHO's First Anniversary Press Release.
UVCS images and images from other SOHO instruments are available.
A smaller Spartan UVCS has successfully observed the solar corona during three Space Shuttle missions.
---
12/28/95 Created by Peter L. Smith (plsmith@cfa.harvard.edu)
Last Modified by Raid Suleiman and Peter Smith on 11/14/97
e-mail